Turn Data into Printable Documents
ReportLayer turns JSON data into crisp, clean printable PDF documents, using templates that you can design with a WYSIWYG designer. And everything can run entirely in the browser, or in the cloud.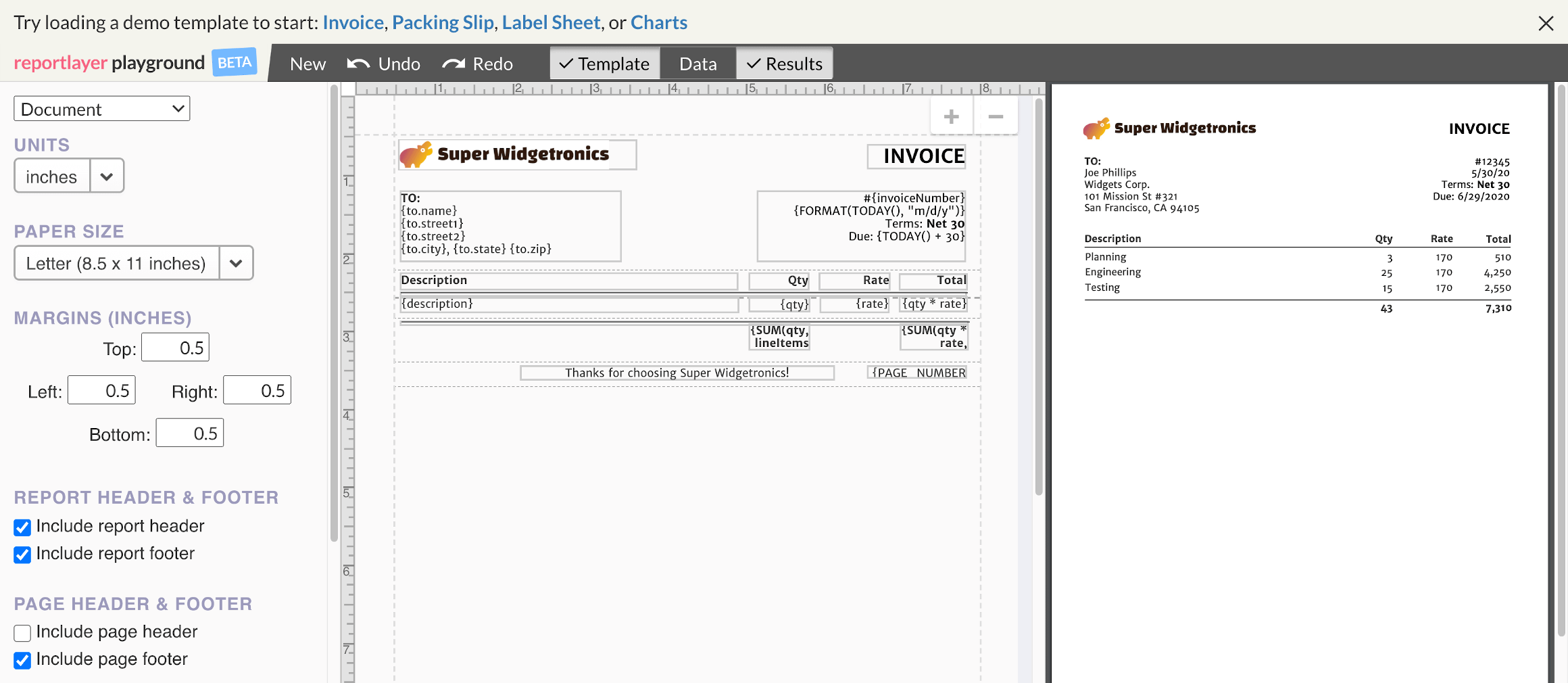 ☝️ The screenshot above shows the ReportLayer designer component. The output PDF on the right side is generated entirely in the browser, without a server round-trip. Try out some of the demo templates to see a few of the things you can do with the designer.
For a live demo, open this page in a larger browser window.
Try out the ReportLayer Playground to design, save, and use your own templates for free.
For all the features of ReportLayer including private templates shared with your team, versioning, and much more, create a free ReportLayer account.